What's really good?
It's been a few years since I walked the streets of Ruff-Buff hooking up boot leg cable on the Westside, but I haven't forgotten the way that active addiction almost destroted my life.
Years ago I thought that I would never leave Buffalo, but by the grace of God I've seen almost the entire country.
I now reside on the West Coast, but my heart will always be in Western New York.
I miss the people, my neighborhood, and the way we do things.
Big up's to WBLK 93.7 for always deliveing my shout outs, and much love to the Johnson family.
I want to say to my son Daquan, "I'll be there for your graduation in 2006."
Buffalo is a place of many talented but unknown people, but some of us like Rick James, Tina Marie, Joe Public and myself have open the door for the rest of you to achieve your dreams too...
-Pappythewriter.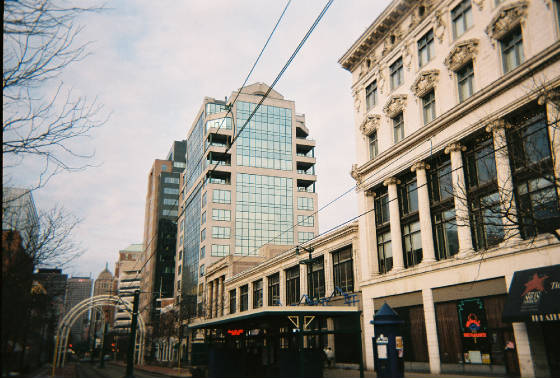 Buffalo place is located downtown, and this is where you will find our famous theatres & exciting nightclub entertainment.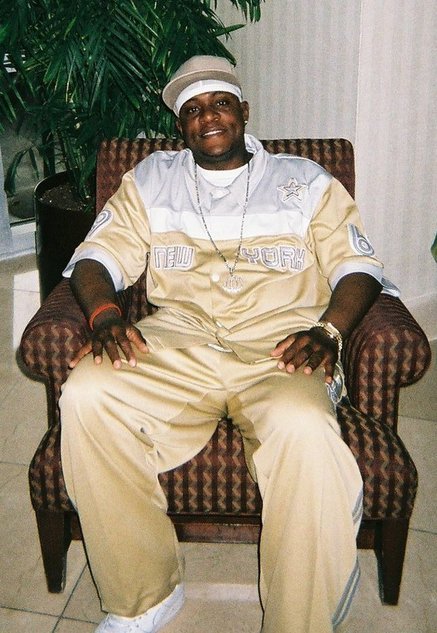 This picture was taken in a basement while living on the Northeast side of Omaha, Nebraska... which was only a few blocks from the birthplace of the great Malcolm X.
-Pappythewriter.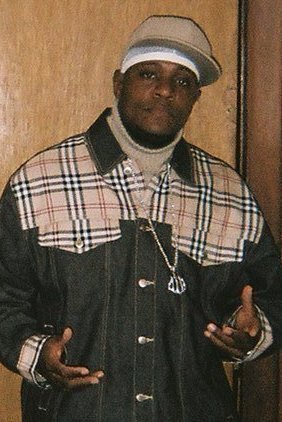 This pic was taken in 2007 after returning home to the city of Buffalo, New York.
-Pappythewriter.
Birthday shouts 2006...
"Happy Birthday Pappy!,
We love you in North Carolina."
Celeberity shout outs...
"Happy Birthday my nigga!,
Peace...KRS-One."
"Happy B-Day from Oakland & the Bay Area...Too Short."
Shout outs from my fans...
2006-2007
"I really enjoyed reading your book, and to be honest I cried when your mom died. Keep writing I cant wait to read Pappy returns."
Tonita wright
Dallas, TX
"Pappy...you inspire the silent few of us who have also lived other than normal lives, and to many of your readers as well as myself; I guess that I should say thank you for being you, and utilizing the gift that The Creator has instilled in you.
After all, to deny your calling would be a sin! So after days of reading your book, being fucked up only gives you a ceriain amount of character that only a few possess. You definately have that...character that is!
So as your search for love, fortune, and fame continues...I will remain your greatest fan."
Tera Johnson
Charlotte, NC
"That novel was off the hook."
Javonnia Williams
Nashville, TN
"Keep on doin what you are doing love...I'm proud of ya..I hope that you have much success..It's been a blessing to have known such a wonderful man."
Ivory Jackson
Long Beach, CA
"Today when I came in from work tears of joy almost came to me eyes to see the person I met over 20 years ago, begin to flurish in the many parts of his destiny.
If you're confused on that statement, I am refering to the accomplishments of your book. I haven't read it at this time yet I will. I know that we've had our disputes in the past however I believe in you and I always have, and failure was never in the making of your destiny...so keep your head up and stay focused.
Aiesha Gary
Buffalo, NY